By Mike Hastie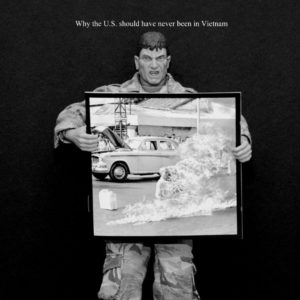 On June 11, 1963, Quang Duc, a Vietnamese Buddhist monk, set himself on
fire with gasoline on a busy street in Saigon, in protest of how the
American puppet, President Diem, was persecuting Buddhists who were
against his brutal policies. After the photograph of Quang Duc being
engulfed in flames was published around the world, President John
Kennedy had this to say: " No news picture in history has generated so
much emotion around the world as that one." On November 2, 1963,
President Diem was assassinated by the South Vietnamese Army with U.S.
complicity. On November 22, 1963, President Kennedy was assassinated in
Dallas, Texas with U.S. complicity. By 1973, 58,000 Americans would die
in Southeast Asia, and 3.8 million Vietnamese, Cambodians, and Laotians
would perish from the face of the Earth.
" The truth was obscure, too profound and too pure, to live it you have
to explode."
Bob Dylan
Resurrecting the truth of " Full Disclosure " is the only
thing that keeps high school kids out of funeral homes.
Lying is the most powerful weapon in war.
Mike Hastie was an Army medic in Vietnam.